Book your luxury summer vacation
All you have to do is choose from the all inclusive luxury summer vacation packages Pointe de Sel.
(re)discover the mountain!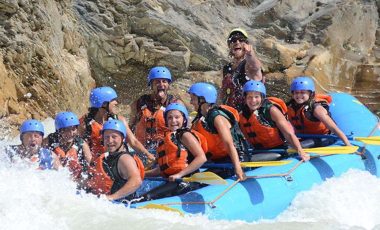 You are a rather Zen (yoga, massage, spa, …) or more Sporty (rafting, canyoning, mountain biking, …)? Come with your family and everyone chooses the activities that suit them! Childcare can be arranged if needed.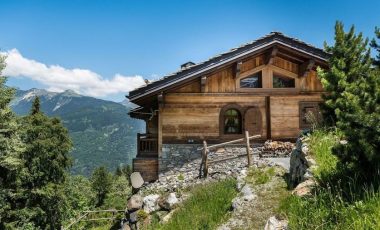 By recharging your batteries with your tribe after a day outdoors in a charming chalet in Méribel, Courchevel, La Plagne ou Les Arcs.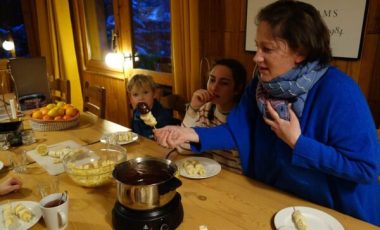 In summer, catering is optional: specialties prepared by our restaurant chefs using local and seasonal products can be delivered to you at the chalet.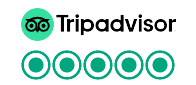 A week of real vacation to fully enjoy games and family activities without worrying about logistics (meals, transport, equipment...). Multiple and varied activities for all tastes: sports, technical, gourmet, mechanical...! A truly relaxing family adventure.
A stay as kings concocted by the Pointe de sel team. Ultra warm welcome, real desire to pamper us day after day with new activities for all but keeping the simplicity that we like. Young and old came out of this timeless stay delighted and refreshed...
Elise created an innovative program that allowed us to experiment with new activities as a family! The service is always smiling and flexible, the guides at the top. Meals are delicious and can be adapted to different food profiles. Go for it!!
Elise was top notch from start to finish. She put us at ease from the first telephone contact. She organized the whole stay, from accommodation to activities to the menu adapted to the special diet. Always with a smile. We spent a relaxing week rich in new experiences and we enjoyed ourselves at the table. I think we will come back.
Tailor-made luxury summer vacation offer
The first stay offer

in all-inclusive chalets
Accommodation, in whole private chalets, from high standing to luxury, in one of the four prestigious resorts that are Courchevel, Meribel, La Plagne, Les Arcs.
The capacities of the chalets vary from 3 to 15 people. All meals are delivered to you, all you have to do is make the most of your holidays with the luxury summer vacation offer.
An offer where everything is included...

Even the activities!
On the menu to choose from: whitewater, relaxation and well-being, downhill sports or hiking. Everyone chooses the activities they prefer and we organize everything! Including the care of your children if necessary.
And of course, the luxury summer vacation offer of Pointe de Sel gives you free time to relax. Enjoy the mountain and your loved ones, the activities being on a half-day. This leaves you a few hours each day during which you can enjoy the resort and the surroundings of the chalet.
And attention paid to ensure that your stay is 100% HOLIDAYS!
100% local
All activities and catering are operated by local service providers.
100% natural
All activities are respectful of nature. Those that are motorized are electrically powered.
100% sharing
Activities for everyone: children, teenagers, adults, seniors and people with reduced mobility.