Tailor-made mountain seminar
Embark your team for a seminar of cohesion and reflection in an exceptional setting. Select your chalet and the activities, we take care of the rest.
Discover the mountain seminar by
Pointe de sel
Cohesion Mountain Seminar
(re)discover your team in the mountains!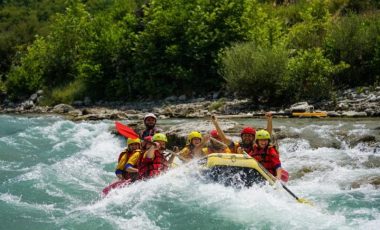 Summer and winter, your mountain seminar is tailor-made according to your challenges, based on team-building activities, workshops, training, coaching or conferences.
Find yourself in the warm atmosphere of a chalet seminar, with all the necessary equipment for your moments of conviviality and workshops.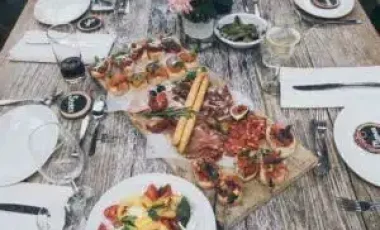 Rely on the turnkey organization of your tailor-made mountain seminar for all logistical aspects (catering, transport, coordination of service providers, etc.)
Our customers share their mountain seminar experience
" A fabulous seminar in a magical and inspiring setting! The organization was perfect and the host very available. Nothing better to recharge the batteries of a team and create links and bonds. "
"We asked Pointe de Sel as part of a business seminar in Haute-Savoie. Everything went very well, from the entertainment to the venue as well as the support of Pointe de Sel in every moment of the stay. Professional and agile, it was a success for all the participants with the little surprise for everyone prepared by Pointe de Sel. "
"A perfectly successful experience thanks to Pointe de Sel. The onion organization from A to Z (massages, passes/skis, dog sledding, shuttle to the station…) including meals on site. I highly recommend ! "
"Excellent team meeting! In a very cozy chalet nestled in the heart of the forest in La plagne, the entertainment was top-notch, excellent meals, snowshoe walks, return to the chalet by toboggan. Finally, a great cooking activity with a chef. THANKS Pointe de Sel ! "
A convivial seminar in the mountains
The accommodation is adapted to your needs, in privatized luxury chalets or charming hotel in Savoie or Haute-Savoie.
For your chalet seminar we can accommodate from 10 to 30 people, in private chalets, with all the comfort and privacy desired. For larger groups, we can accommodate up to 80 people in the hotel.
Rooms and equipment for your meetings are available according to your needs throughout the mountain seminar.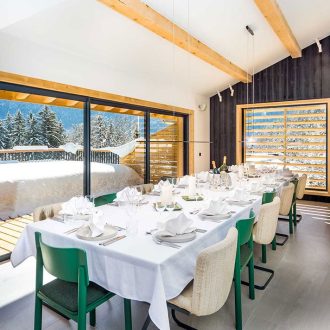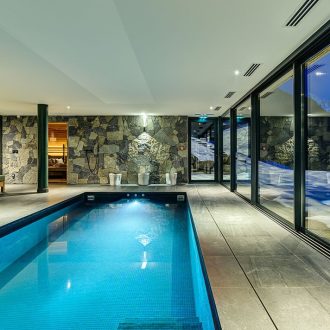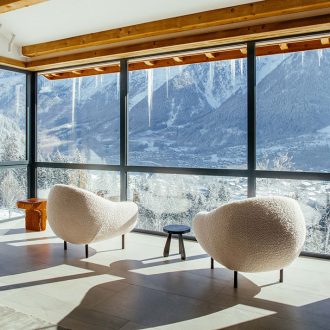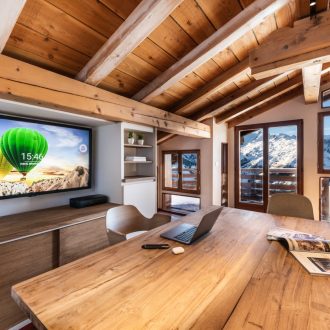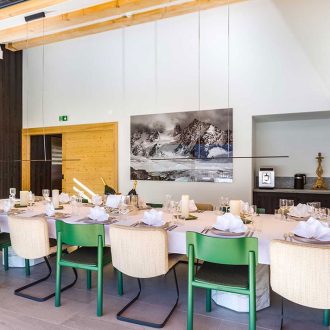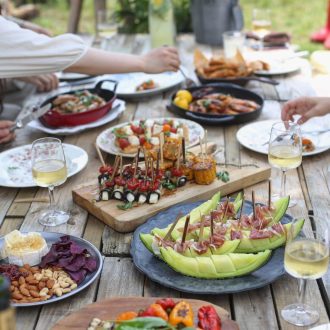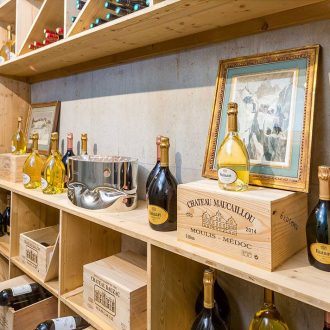 A tasty and local restaurant
Our chefs enhance your days with delicious Savoyard or French meals, adapted to your desires, with fresh and seasonal products.
We can also give advice for your lunches on the slopes or evening in a traditional or gourmet restaurant during the mountain seminar.
Tailor-made cohesion activities
Discover your team in a new light during brainstorming, coaching or unusual, sporting and/or revitalizing team building activities. In any season, winter, summer, spring or autumn, the mountain seminar offers you an incredible potential for team cohesion.
The mountain seminar in the Alps allows you to unite your teams, motivate and inspire them through contact with invigorating natural elements and team building activities.
The program of your mountain seminar is built in your image, and organized turnkey to offer you a bubble of disconnection and reconnection as a team.
We simplify the organization of your mountain seminar as much as possible and deliver a tailor-made, turnkey event.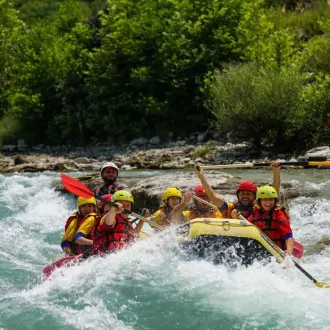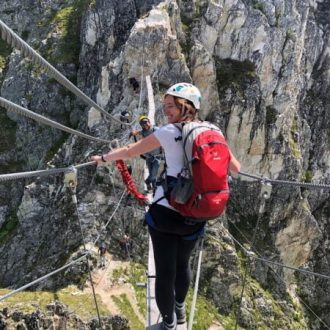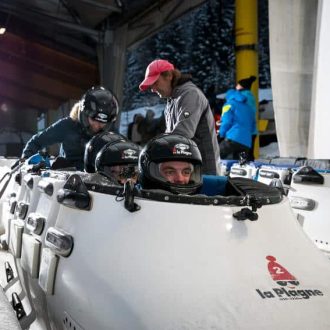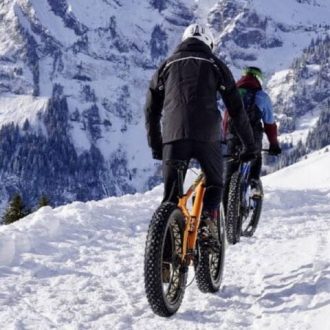 A typical mountain seminar
Discover a typical mountain seminar day

Pointe de sel
The mountain seminar in the Alps offers you a moment of team cohesion in all seasons. There are many mountain activities. We present a selection to inspire you and are at your disposal to adapt them to your wishes for your seminar.
In winter, a mountain seminar on skis or with snow activities such as building an igloo, a snowshoe hike, a bobsleigh descent or an electric snowmobile outing will be unforgettable.
In spring, summer or autumn, white water sports, hikes or the Olympics in the mountains provide, for example, a fabulous bubble of disconnection.
To fuel your creative and strategic thinking as a team, we can also offer you inspiring training or workshops with partner coaches, high-level athletes, craftsmen, etc.
Contact us to organize your next chalet seminar.
A breakfast awaits you at the chalet to get the day off to a good start at the mountain seminar.
Share your challenges, rework your strategy or do some coaching in the comfortable setting of the chalet.
Extend your discussions around Savoyard and French specialties prepared by our partner chefs.
Recharge your batteries as a team around a natural, invigorating mountain activity accessible to all (snowshoes, biathlon, igloo, etc.).
Relax during some free time at the chalet, with the swimming pool, sauna, jacuzzi or table football, depending on taste...
Get your fill of thrills on a snowmobile, bobsleigh run or torchlight ride during your mountain seminar.
End the day in style around a beautiful table. You have understood how mountain seminars work at Pointe de sel 😉
Our chalets for mountain seminars
Private luxury chalets or charming hotels

in Savoie or Haute-Savoie
The mountain seminar in a privatized chalet offers you an intimate and friendly setting with 4 or 5 star hotel comfort for your management seminars, incentives, business seminars, or team building.
Each bedroom in the chalet is en suite with a private bathroom. The common areas welcome you for your informal moments of conviviality and tasty team meals.
The exotic and warm working environment of the mountain seminar in the Alps is conducive to disconnection, inspiration and reflection. The warm atmosphere of the chalet is conducive to sharing and conviviality.
Opt for a turnkey mountain seminar
Pointe de sel has the status of travel agency approved by Asset France.
We can thus organize your entire tailor-made mountain seminar, with all the services of accommodation, catering, activities, training, coaching, transport and all other desired services.
Pointe de sel also has Professional Liability insurance as well as a Financial Guarantee in accordance with the regulations in force.