Fancy a unique experience in the French Alps?
You will be welcomed by Elise, Léonore or Caroline.
Why contact Pointe de Sel ?
Pointe de sel specializes in the organization of high-end all-inclusive stays. In summer as in winter, you can benefit from tailor-made holidays according to your desires. The simple act of contacting Pointe de sel marks the beginning of your vacation: let yourself go, we take care of everything for you.
Put your suitcases in one of our premium cabins in Savoy. Enjoy comfort and peace of mind with the organization of Pointe de sel and daily attention during your stay. You are staying within one of the most beautiful mountain resorts in the French Alps. Relax because our advisers have organized your tailor-made stay for you, with full or half-board catering, childcare, daily activities in which you will have the chance to participate...
Submit your request today
In order to be able to live this moment out of time, we invite you to contact Pointe de sel detailing your request. Here is a list of information that you can send us in order to refine the preparation of your stay:
The dates of your stay.
The chalet(s) that interest you, and the selection criteria that are important to you.
The number of travelers in your group (men, women, children and animals).
The age of the children.
The activities you would like to do during your stay.
Your expectations in terms of catering: half board or full board.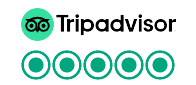 A week of real vacation to fully enjoy games and family activities without worrying about logistics (meals, transport, equipment...). Multiple and varied activities for all tastes: sports, technical, gourmet, mechanical...! A truly relaxing family adventure.
A stay as kings concocted by the Pointe de sel team. Ultra warm welcome, real desire to pamper us day after day with new activities for all but keeping the simplicity that we like. Young and old came out of this timeless stay delighted and refreshed...
Elise created an innovative program that allowed us to experiment with new activities as a family! The service is always smiling and flexible, the guides at the top. Meals are delicious and can be adapted to different food profiles. Go for it!!
Elise was top notch from start to finish. She put us at ease from the first telephone contact. She organized the whole stay, from accommodation to activities to the menu adapted to the special diet. Always with a smile. We spent a relaxing week rich in new experiences and we enjoyed ourselves at the table. I think we will come back.