Chalet in an authentic hamlet, superb view of the valley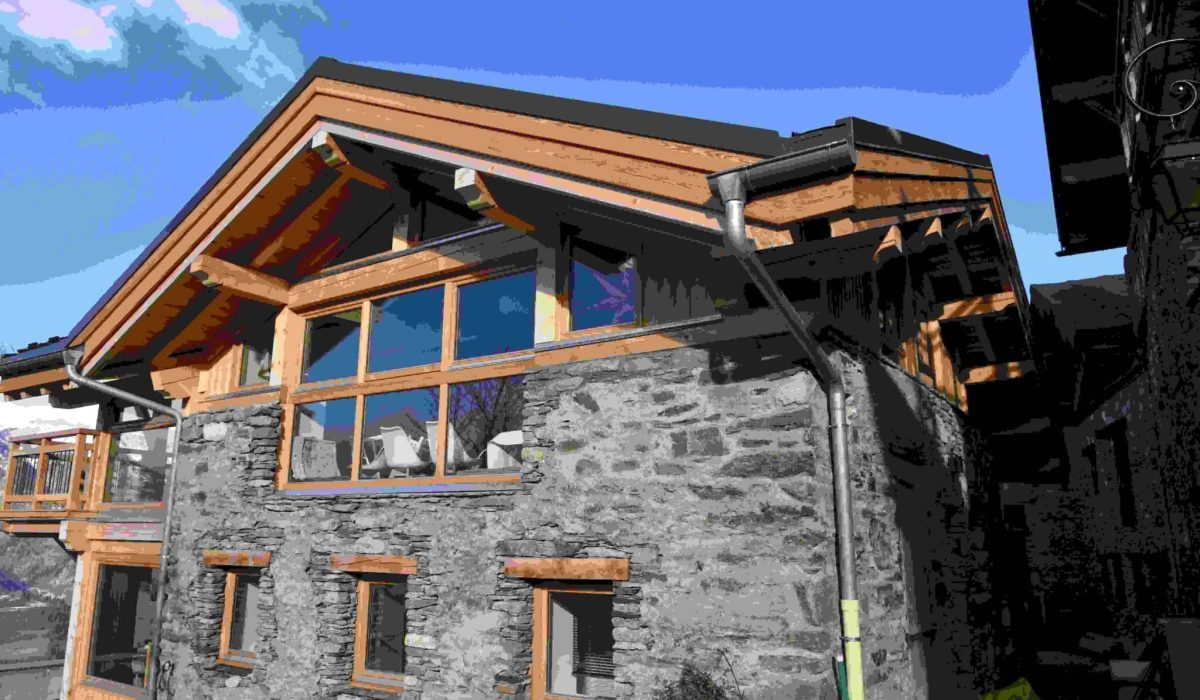 The essentials of Chalet Nid d'Aigle
Stay at the Eagle's Nest chalet
The Chalet Nid d'Aigle, adjoining chalet, offers a truly relaxing stay, in the magical setting of a preserved hamlet with true Savoyard accents, and with an unparalleled view of the valley and Mont Blanc.
With a resolutely modern and comfortable decoration, the chalet Nid d'Aigle is conducive to moments of sharing.
Take advantage of the proximity of the funicular (7 minutes on foot or 3 minutes by car) to access Les Arcs 1600 and the superb Paradiski area.
Pointe de sel will organize for you your all-inclusive stay tailored to your needs, with the rental of the Chalet Nid d'Aigle, the catering based on local products and the activities for all, so that you only have to enjoy it and make memories for you.
The Eagle's Nest chalet is distributed as follows:
DRC :
1 twin bedroom (two single beds), 1 bedroom with 2 bunk beds, 1 shower room
Level +1 :
2 double bedrooms, 1 bathroom, 1 living room with lounge area, dining room and kitchen, 2 adjoining terraces
2 single beds (separable or joined together)
2 single beds (separable or joined together)
By train: Bourg Saint Maurice station. Travel time from:
- Paris 5h15
- Lyons 3h38
- Marseilles 5h36.
The funicular connects Bourg Saint Maurice station to Arc 1600 in 7 minutes!
By car (Bourg Saint Maurice) from:
- Paris 6h30
- Lyons 2h20
- Marseilles 4h30
Allow 15 minutes more to connect Bourg Saint Maurice to La Chenal.
By plane Geneva or Lyon airports (2h30 transfer)
Rental from Saturday to Saturday
When booking, a deposit will be required to cover any potential damage during your stay.
Cancellation and prepayment conditions vary according to the type of option and the chalets. Thanks for contact us for more detail.
price calculated per person for a one week stay
With Pointe de sel, your stay at Chalet Nid d'Aigle is all-in and tailor-made.
DISCOVER OUR OTHER CHALETS